Marathon Services is proud to encourage community growth through philanthropy.
Below is a list of organizations we are currently working with or have in the past.
Pets for Vets Ventura County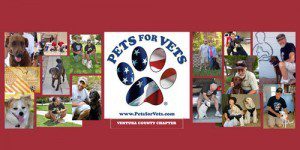 Pets for Vets Ventura County is a 501(c)(3) organization dedicated to providing a second chance for shelter pets by rescuing, training, and pairing them with America's veterans who could benefit from having a companion animal. As a top-tier sponsor, the Marathon Services team assists in multiple volunteer opportunities that bring together man's best friend with our returning soldiers. If you are a United States veteran, we graciously thank you for your service.
For more info, please visit petsforvetsventuracounty.com.
IATSE Local 871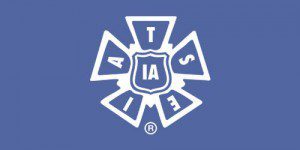 IATSE Local 871 is a diverse family union with over 2,000 members, including Script Supervisors/Continuity Coordinators, Teleprompter Operators, Production Coordinators, Assistant Production Coordinators, Art Department Coordinators, Production Accountants, Assistant Production Accountants, Payroll Accountants, Stage Managers (Sports Venue), Tape A.D.s & Phone A.D.s (Sports Venue), Time Out Coordinators (Sports Venue), and Graphics/Font Coordinators (Sports Venue).
IATSE recognizes and supports these talented folks who make up a diverse union family, while being a dynamic part of the entertainment industry.
For more info, please visit ialocal871.org.
MPTF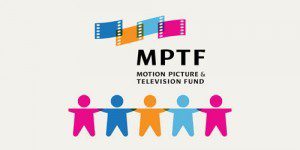 The Motion Picture and Television Fund (MPTF) supports our entertainment community in living and aging well, with dignity and purpose, and in helping each other in times of need.
With a spirit of philanthropy & volunteerism, MPTF is supported by the philanthropy and volunteer services of fellow entertainment industry members. Our industry is unique and we have a history of taking care of our own like no other industry in the world. People are at the heart of what we do each and every day and it's because of the extraordinary generosity of countless donors, families, and volunteers, that we can deliver services to thousands of people each month.
For more info, please visit mptf.com.
Gary Sinise Foundation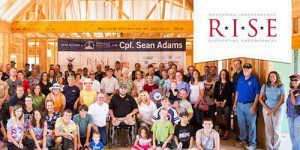 The Gary Sinise Foundation serves our nation by honoring our defenders, veterans, first responders, their families and those in need. They do this by creating and supporting unique programs designed to entertain, educate, inspire, strengthen and build communities.
For more info, please visit garysinisefoundation.org.
The Soldiers Project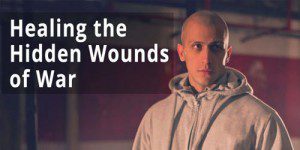 The Soldiers Project is a 501(c)(3) organization helping service members face the challenges of returning home from combat – providing free, individualized psychological treatment to those men and women who have served in the Iraq and Afghanistan conflicts (as well as their support systems: spouses, parents, children, grandparents, boyfriends, girlfriends, friends, and colleagues). Because when a soldier goes to war, their loved ones go to war with them.
The mental health professionals at The Soldiers Project understand the far-reaching consequences of war-related experiences and the toll that the cycle of pre-deployment to deployment and then to homecoming can take. They provide the support that is needed to help smooth the transition back to family and civilian life.
For more info, please visit thesoldiersproject.org.
President Ronald Reagan Marine Corps League Det 597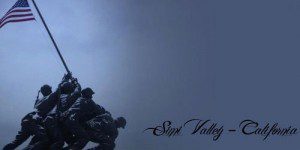 Members of the Marine Corps League join together in camaraderie and fellowship for the purpose of preserving the traditions and promoting the interests of the United States Marine Corps, banding together those who are now serving in the United States Marine Corps and those who have been honorably discharged from that service that they may effectively promote the ideals of American freedom and democracy, voluntarily aiding and rendering assistance to all Marines, FMF Corpsmen, and FMF Navy Chaplains and former Marines, FMF Corpsmen, and FMF Navy Chaplains and to their widows and orphans; and to perpetuate the history of the United States Marine Corps and by fitting acts to observe the anniversaries of historical occasions of particular interest to Marines.
For more info, please visit mcl597.org.
Ventura County Military Collaborative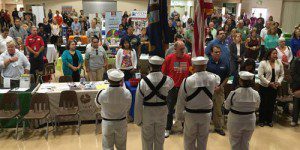 Every month VCMilC holds an open forum where representatives from local government, non-profit agencies, and individuals come together to address the needs and issues in our military community. Topics include VA benefits, emergency assistance, and issues impacting the Veteran community. Additionally, events, fundraisers, and volunteer opportunities are also discussed.
For more info, please visit vcmilc.org.
Simi Rotary Sunrise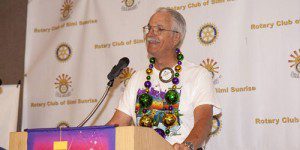 This 1.2 million-member organization started with the vision of one man—Paul P. Harris. The Chicago attorney formed one of the world's first service organizations, the Rotary Club of Chicago, on 23 February 1905 as a place where professionals with diverse backgrounds could exchange ideas and form meaningful, lifelong friendships. Rotary's name came from the group's early practice of rotating meetings among the offices of each member.
For more info, please visit rotaryclubofsimisunrise.org.
Paw Works
Paw Works is a nonprofit rescue organization that partners with county and city shelters to give abandoned animals a second chance at life. Through pet adoption and community programs, we focus on responsible pet ownership and solutions that address animal overpopulation and abandonment.
For more info, please visit pawworks.org.
Veterans of Foreign War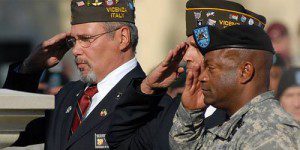 Veterans of Foreign War foster camaraderie among United States veterans of overseas conflicts. Their mission is to serve our veterans, the military and our communities, while advocating on behalf of all veterans.
For more info, please visit vfw.org.
Paul Harris Society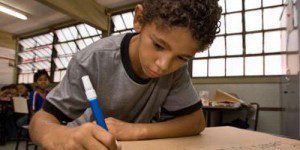 Named after Rotary's founder, the Paul Harris Society recognizes Rotary members and friends of The Rotary Foundation who contribute $1,000 or more each year to the Annual Fund, PolioPlus Fund, or approved global grants. The purpose of the Paul Harris Society is to honor and thank individuals for their generous, ongoing support of The Rotary Foundation.
For more info, please visit rotary.org.